Amanda Kroner Letter Page 2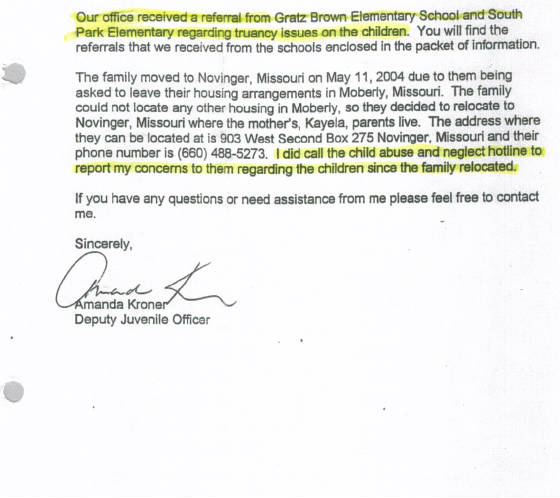 Apparently, it is ok for Amanda or the school or other people to call in a hotline, but when we called them in ( we were mandatory reporters and could have gone to jail had we not ), we were harassing Kayela or we were liars, or we made it all up. But, right here it is in THEIR own reports! These are the SAME people who called US liars!
I'll be adding those papers soon.